Mexico: The only hotel to stay in Cabo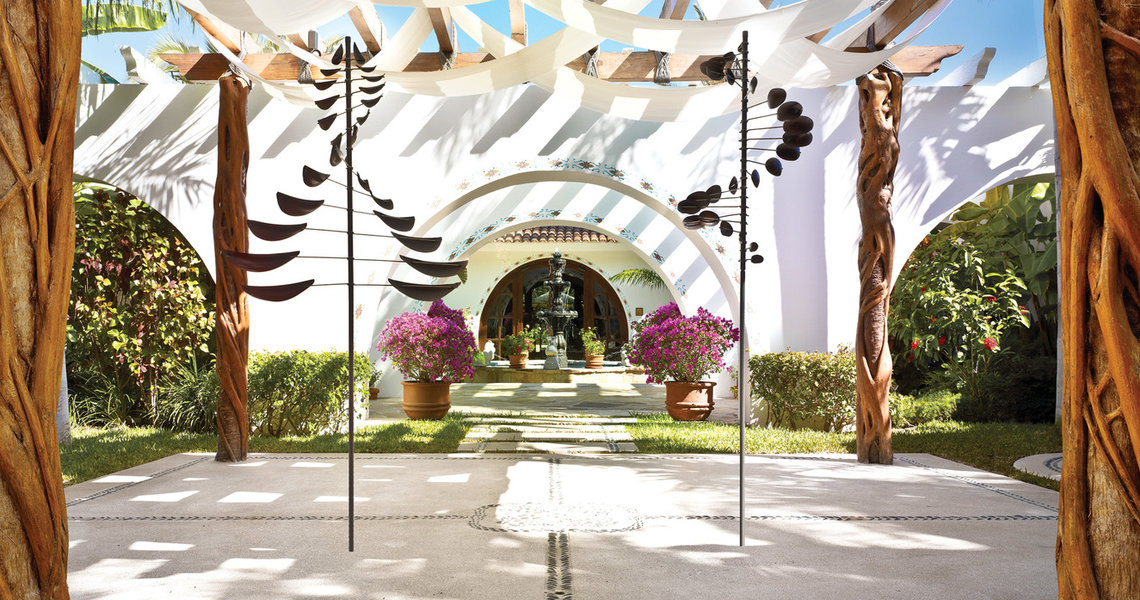 Basked in sunshine and good vibes, the One&Only Palmillia is likely the only place we'll ever stay when in Los Cabos, Mexico.
Built in 1956 by the son of the then-president of Mexico, the Palmilla was one of the first luxury hotels on the scene in Cabo, where it catered to Mexican elite, wealthy foreigners and the Hollywood set. While the historic hotel has lost its exclusivity factor, the Palmilla still allows guests to channel their inner celebrity by pampering them every way imaginable — from the indoor-outdoor spa to the celeb-chef restaurants.
Upon arrival, the staff will greet you with a coconut-mango popsicle, a warm smile and a hand to the heart (which, as we learned, is not a Cabo thing — it's a One&Only thing). They'll then pull out parasol to escort you to the room so that you don't get burned by the sun.
Hand-painted tiles line the stairways leading to the beautifully adorned rooms and suites that are decked out in every amenity you may need. Handcrafted Mexican accents like studded antique doors, wool rugs and local art add a warm touch that makes it feel like you're staying in someone's home. To top it off, several of the rooms have a terrace with a daybed and unobstructed views of the ocean, which allow for an epic start to the day as you lounge with a morning coffee and deep sense of satisfaction.
Our days were spent making sand castles at the beach with our daughter, getting smoothies and massages at the impeccable spa and hitting a few early morning balls at the golf course.
We ate at every restaurant, including the first west coast venue by Michelin-starred chef Jean-Georges Vongerichten, and can report that the more casual waterfront spot Agua was our favorite.
Agua Chef Larbi Dahrouch — who got a shoutout from Thomas Keller (an old friend and frequent visitor to the hotel) in this Elle Decor article about 12 things the chef can't live without — took me in the kitchen for a little cooking class. In a one-on-one lesson, he revealed his secret for the best guacamole I have ever had. (OK, here's secret: Olive oil and more cilantro than you would ever imagine.) You can get that recipe right here.
To snack on the staff regularly refilled our bowl of spiced nuts, fruits and the tree of chocolate truffles in the living room. Because, who doesn't love chocolate truffles?
The two pools — one family friendly, the other for adults only — seem to flow over low cliffs into the sea. We found that you couldn't spend enough time here. Wandering around the palm tree and hibiscus flower-lined property, swinging on hammocks and saying hello to the resident turtle also kept us occupied for the majority of each day. Venturing out wasn't necessary. We did. But then all we wanted to do was come back. There's an entirely new trip to be taken and blog post to be written for that.
The Deets: The hotel has 173 rooms, two pools, a spa, a golf course, a sweet kids center, 4 restaurants and one of the few swimmable beaches in the area. It's located within the 21-mile Los Cabos corridor between Cabo San Lucas and San Jose del Cabo.
Where to Eat: Seared, your basic fancy steakhouse. Agua, which bills itself as Mexican-driven farm-to-table food, is just plain delicious. Suviche, fresh sushi and ceviche. You can't go wrong here.